WE TALK TO PETER ABOUT PARANORMAL INVESTIGATORS, HIS RUBY LOVING REGULARS AND HIS EXTENSIVE PUB OWNING EXPERIENCE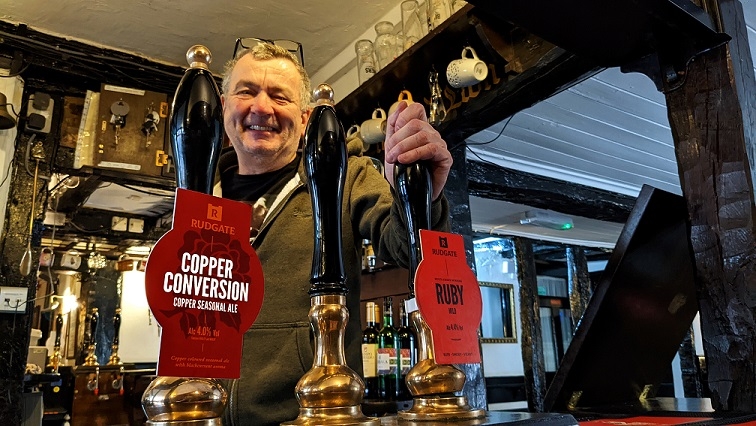 (Peter showing off just some of the Rudgate beers on offer at The Red Lion)
Continuing on with our whistle stop tour of Yorkshire pubs and friends of Rudgate, we ventured a little closer to home this time and straight into the heart of historic York.
If you're taking a stroll through this beautiful city, you'll come across many pubs. Many, many pubs. There is never a shortage of places to enjoy a pint but we visited Peter, who owns The Red Lion, situated on Merchantgate, for this particular trip to York centre.
The Red Lion is the oldest pub in York, There are parts of the building that have been standing since the late 12th/early 13th century and the pub itself has had a license since 1295. So many a beer have been drunk on the ground that the pub sits on.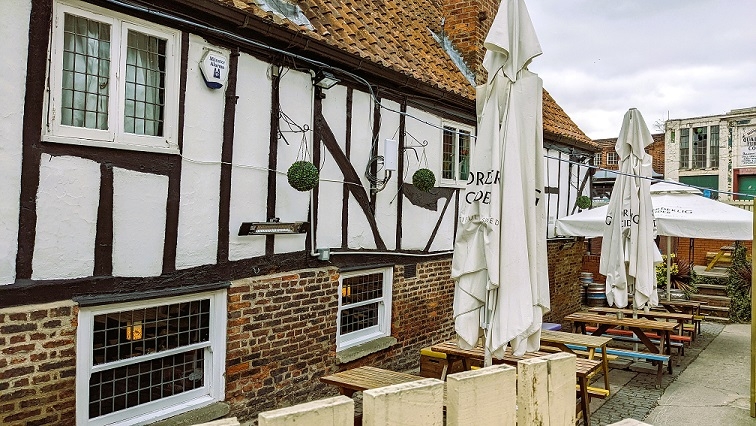 (One part of the outside of the historic building)
Peter, who we sat with to talk all things Rudgate, has owned The Red Lion since 2010 but has himself been working in the industry for about 46 years and at one point, owned 13 pubs within York! Yep, that's a lot of work.
Nowadays, Peter enjoys the quieter life of owning just the one pub (I know, he's slacking compared to his earlier days!). He talks to us about his customers, who he knows very well. The Red Lion is very popular with tourists and locals alike. The beer garden outside is a lovely sun trap so in the summer you'd be hard pressed to get a table straight away, but if you don't mind waiting for one to become available, you'll be rewarded with all the summer vibes and some great beer.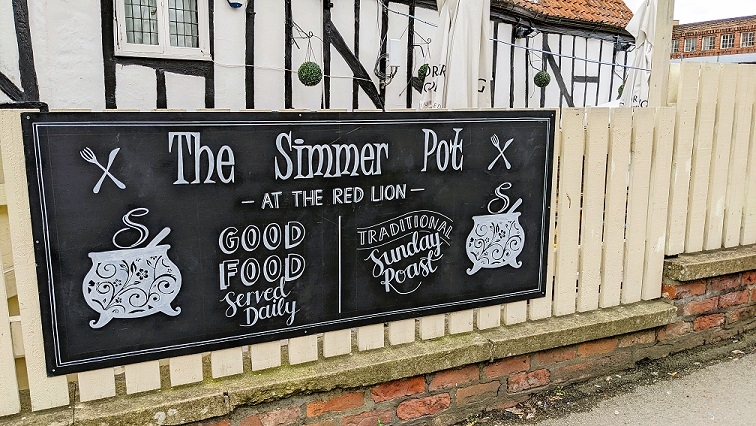 We asked Peter what he liked about Rudgate beers and why he has consistently stocked us (there are now two permanent Rudgate lines on cask and more often that not, you'll have a choice of three Rudgate brews as Peter often stocks one of our monthly specials).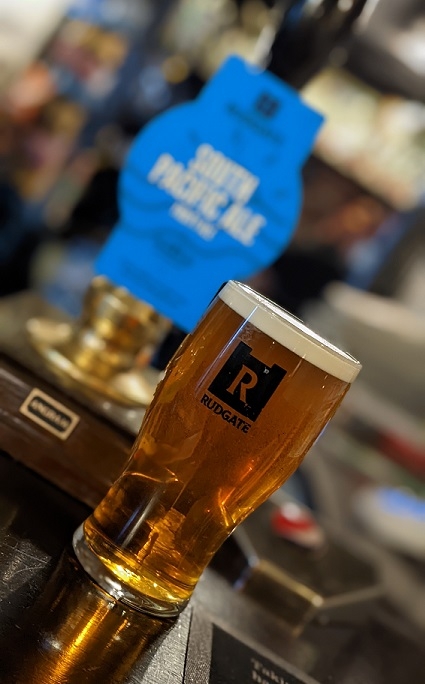 (South Pacific Ale served beautifully at The Red Lion)
He told us that the customers who visit the pub are HUGE Ruby Mild fans. The regulars offer a look of sheer disbelief if, by some chance, they run out of Ruby! Luckily, Pete informs me that very rarely happens and they keep a line clear so they can get it straight back on if one line runs dry.
He also said that Rudgate beers are consistently good and very kindly tells us that he never has any issues with our beers. We're just pleased as punch that their regulars love the beers as much as we do!
We asked what it is Peter considers when he gets his beers in. "A dark, a golden and a blonde" he tells us. This is what his market enjoys and he knows how to keep them happy - not just with Rudgate beers we might add but lots of other great local breweries.
If you're interested in the history of a pub and especially if you like the spooky side of things - the pub has had paranormal investigators visit in the past! There is also a 12th century bread oven in the back of the pub being used as a cosy fireplace currently but it's worth trying to nab the seat next to it if it's a chilly day.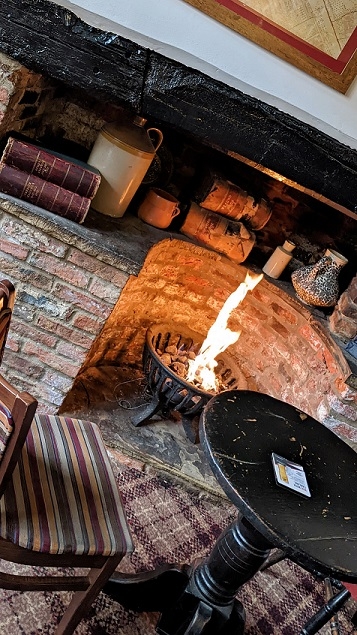 (The 12th Century bread oven currently used as a fire pit!)
There is even a priest hole (during the reformation, these are places where priests were hidden to protect them) in the attic. Unfortunately you can't see this as it's in the residential part of the pub! But if you happen to see Peter around, he'll be sure to tell you all about it.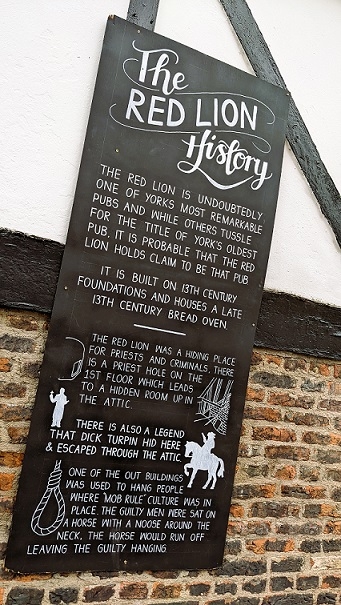 (The history of The Red Lion outside the pub)
We chatted about the effect of Covid on the pub and it was great to hear the support that the pub had when they reopened their beer garden for outside service only. With a queue that was consistently snaking around their outdoor fence, they were very in demand! They are hoping to give their outdoor area a refresh this summer too, so definitely worth a visit to see how that looks later this year.
After many years of service to the industry Peter is planning to head into semi-retirement potentially this year or next and after his pub owning history, who can blame him?!
We love supporting the pubs who have been strong friends and supporters of Rudgate and The Red Lion is up there with the best of the best of that catagory.
You can find out more about The Red Lion below on their Instagram account.