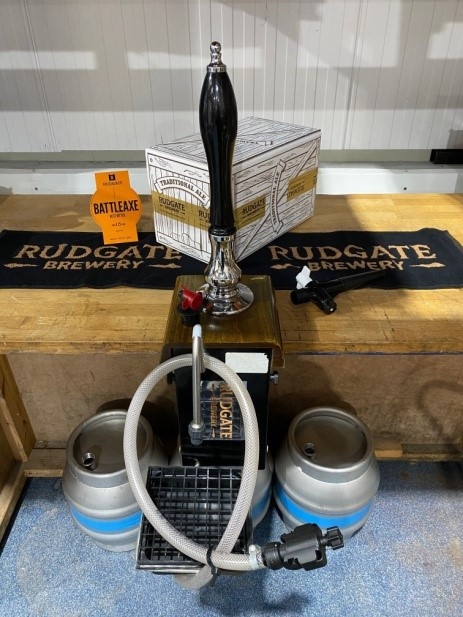 Home bar kits for your Bag in Box or Cask
£185.00
Our standard Home Bar Kits include fully refurbished beer engine, length of pipe with fittings, a Vitop Bag in Box connector and 2 Rudgate logo bar towels. £185.00 including delivery. (Surcharges may apply to Scotland).
Barrel and Bag in Box not included. The actual beer engine is and example and colour / brand may vary slightly
Vitop Connector

Spare Vitop connectors £10.00 each.
Cask upgrades are available. Equipment as above including a cask tap, 2 x hop filters and a bag of pegs. (+£20.00)
Chill your beer. We also offer full cask and beer engine cooling upgrades to the standard package. Please enquire for your individual requirements.
All items shipped within 5 working days.